Our macarons are Gluten Free!
After purchase
We recommend keeping Rocq macarons in the refrigerator; let them come to room temperature about 10 minutes before serving. Our macarons should be consumed within 5 days.
How to properly handle French Macarons
1)   Shelf life room temperature and uncovered is 2 days. Not recommended
2)   Shelf life in the refrigerator is 5 days well covered
3)   Shelf life in the freezer is 2 months well covered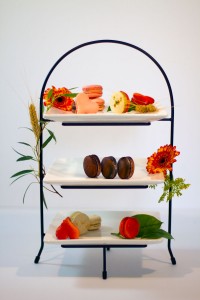 Possible Allergens
Our French Macarons are made with Almond powder and other nuts and nut oils may be present in our fillings.